SEA TO SUMMIT DRYLITE TOWEL
DRYLITE™ TOWEL
The DryLite™ Towel is exactly what you want in a travel towel. Not only soft and thirsty, but also compact and quick drying as well. Available in five sizes from immodest to beach towel, the DryLite™ Towel is perfect for backpacking, travel, boat, family camping or caravan use.
FEATURES
Fast drying woven microfibre
Luxurious soft suede finish
Remarkably absorbent and fast drying
Compact size
Machine washable
Silpure (by Thomson Research Associates) is a permanent silver treatment approved by the EPA (USA) and Oeko Tex (Europe), amongst other standards. The treatment does not involve the use of "nano" particles. The Microfibre is given a permanent coating of silver ions, which prohibit the growth of bacteria and other microbial life. This treatment is thorough and permanent – it will continue to keep your Drylite towel fresh and prolong its lifespan. The result is a towel that doesn't smell or transmit unwelcome bacteria. It stays fresher for longer, dries you well then dries itself quickly and packs down small and light.
By using Microfibre rather than natural fibres like cotton, the Drylite Towel can absorb many times its own weight in water, yet can be wrung out very efficiently and allowed to dry, which means less time waiting for your towel to be ready to pack away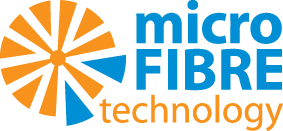 All towels come with press-stud hang loops which means that the towel can be hung to dry
around a variety of objects.
Note: Packaging might be different from the photo shown.
| | | |
| --- | --- | --- |
| Description | Dimensions | Weight |
| DryLite™ Towel XS | 30 x 60cm | 37g |
| DryLite™ Towel S | 40 x 80cm | 62g |
| DryLite™ Towel M | 50 x 100cm | 100g |
| DryLite™ Towel L | 60 x 120cm | 145g |
| DryLite™ Towel XL | 75 x 150cm | 230g |
---